How to Jump Start Your Social Media Success in the New Year.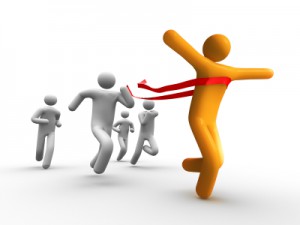 Happy New Year! I hope you are as excited as I am about the New Year! Now more than ever we have unprecedented opportunities and resources available to us to make this a transformative year! I am talking about the online marketing and social media platforms that can essentially sky rocket your business in 2011.
I wanted to take a few minutes to share with you my special gift and the upcoming contest. From January 4th through February 4th, I am offering a FREE 60 minute social media strategy session for those who qualify and are interested in taking their business to the next level in 2011… As they say "If you start the year off fast and steady…You tend to finish the year fast and certain".
Why should you be interested?
It's no secret a paradigm shift in consumer behavior is forcing businesses to change how they market products and services. Ninety-seven percent of consumers now go online for information before making a buying decision. Hundreds of millions of people use social media like Facebook and Twitter every day to communicate. And Web-enabled mobile phone usage has just exploded.
If you have a business and not successfully using the internet to market your products or services, then you are missing out on BIG opportunities.
If you don't understand how to take advantage of the new marketing platform, many of your prospects and customers will not find you, they will not hear about you, and they will not buy from you.
In our private strategy session, I will show you what you can do RIGHT NOW to get found online, engage with more prospects, convert more of them into customer and turn them into raving fans with NO EXTRA WORK.
Here are just a few facts to consider:
FACT: 97% of consumers use online searches when researching products or services
FACT: Over 750 million people are on Facebook, Twitter, and Linkedin combined—don't you think your customers (and competitors) are using social media! This number is more than double the US population.
FACT: YouTube is now the second largest search engine—over 2 billion you Tube videos are watch every month and growing at an exponential rate
FACT: 74% of ALL consumers now rely on social networks to guide purchasing decisions. Facebook users are BUYERS!
FACT: Your potential customers spend an average of 55 minutes a day on Facebook—and YOU can easily attract them.
As I mentioned in the beginning, I am currently scheduling 60 minute strategy sessions at no charge from January 4th- February 4th 2011. This is first come first serve as my schedule will fill up very quickly.
Contest: Social Media Success 2011— January 4th – February 4th 2011
I am running a contest for everyone who either schedules a 60 minute consultation with me or refers me a viable business that schedules a 60 minute strategy session with me. Everyone who signs up and participates in this contest will be entered into a drawing to be randomly selected. Each point you earn is worth 1 entry. The more points you have, the better your chance to win.
The Contest winner will receive:
1.  A free custom Facebook page set up & design
2. 2 hours of private social media training- how to market your Facebook page
How to enter contest: Contest criteria

1. All participants need to Sign up below (enter name, email, and phone) to schedule session with me– receive 1 point
Improve your chances to win…
2.  Refer viable business to schedule strategy session (MUST indicated they were referred by you to get credit)- 2 points
3.  Join my Facebook Fan Page (and be part of our social media community) – 2 points
4.  Comment on Fan Page – BONUS +1 point (Ex. ask a question, share business goal 2011– comment about anything related to social media)
5.  Share my Facebook Page with friends & colleagues – BONUS +1 (they must mention your name to receive credit)
How to schedule a strategy session:
Sign up below:Enter your name, email, and phone number
* Any referrals you send must mention your name to receive credit
How to join my Facebook Page:
Go to http://www.facebook.com/laurademeo and Click on "LIKE" button
* Any Facebook shares who join my page must mention your name
Drawing will be held February 7th and the lucky winner will be announced!
Good Luck! I look forward to helping you jump start your online/ social media success in 2011!
To your Success!
Laura DeMeo
Join me today and get all my secrets in your inbox!