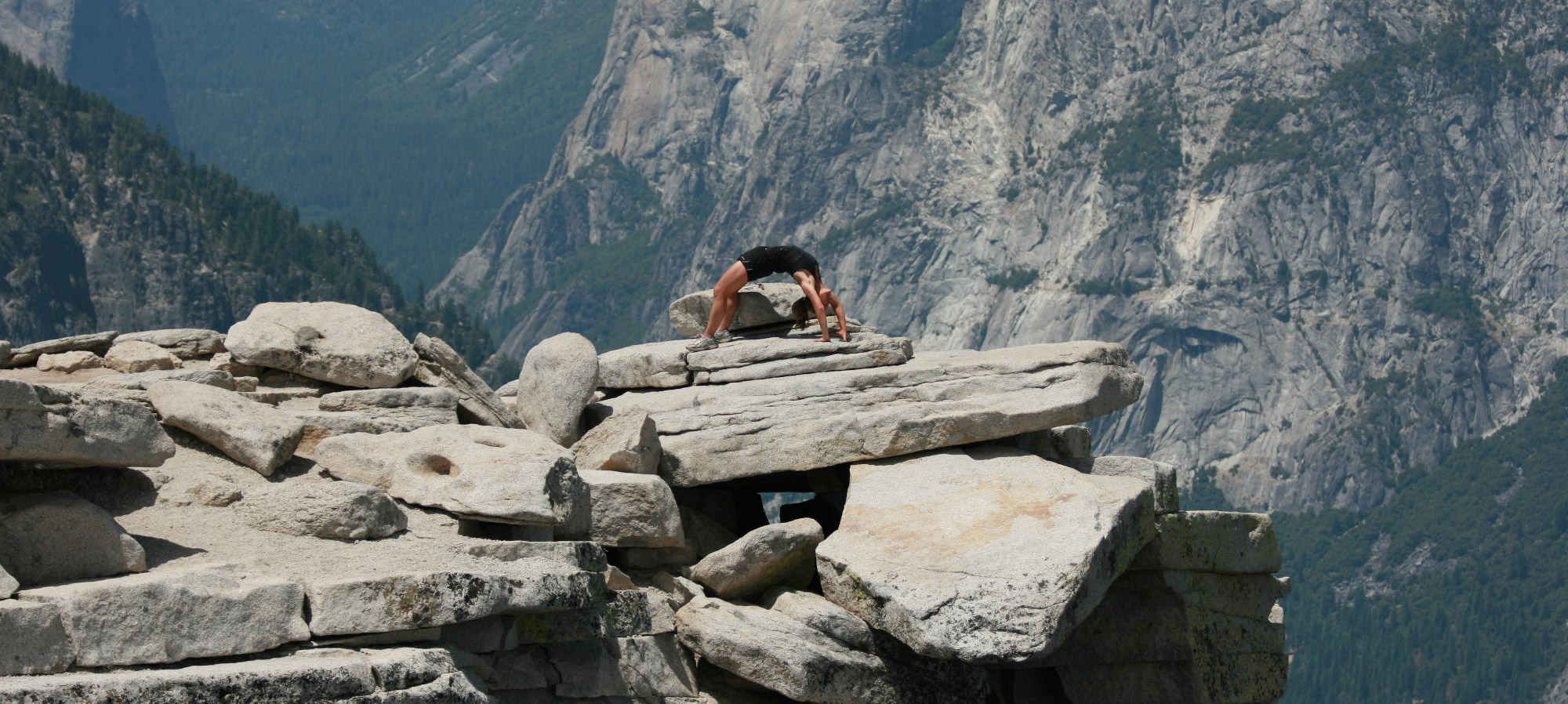 "We are made to go far beyond what we think is possible, but to do that, we must condition our minds—banish fear and doubt and create powerful habits and rituals of discipline—so that we break every conceivable limitation we have."
I believe this wholeheartedly and thank my upbringing for giving me such fortitude.
I grew up outside of Boston, MA in a tight-knit family of loving parents and four siblings. From an early age, we were all competitive athletes, and gymnastics played a major role in my young life, where I learned focus, discipline, perseverance and goal setting.
My athleticism broadened and intensified as I got older and included outdoor sports such as trail running, adventure racing, mountain biking and hiking—but it wasn't until I moved from Boston to the Jersey Shore over thirteen years ago, that a friend of mine introduced me to triathlons. I entered a few mini-Triathlons and found that I LOVED the sport. Often times, I placed in the top of my age group and I quickly realized I had both passion and talent for these grueling races. It wasn't long before the shorter races lacked challenge for me and I was looking to take my body and mind to whole new levels.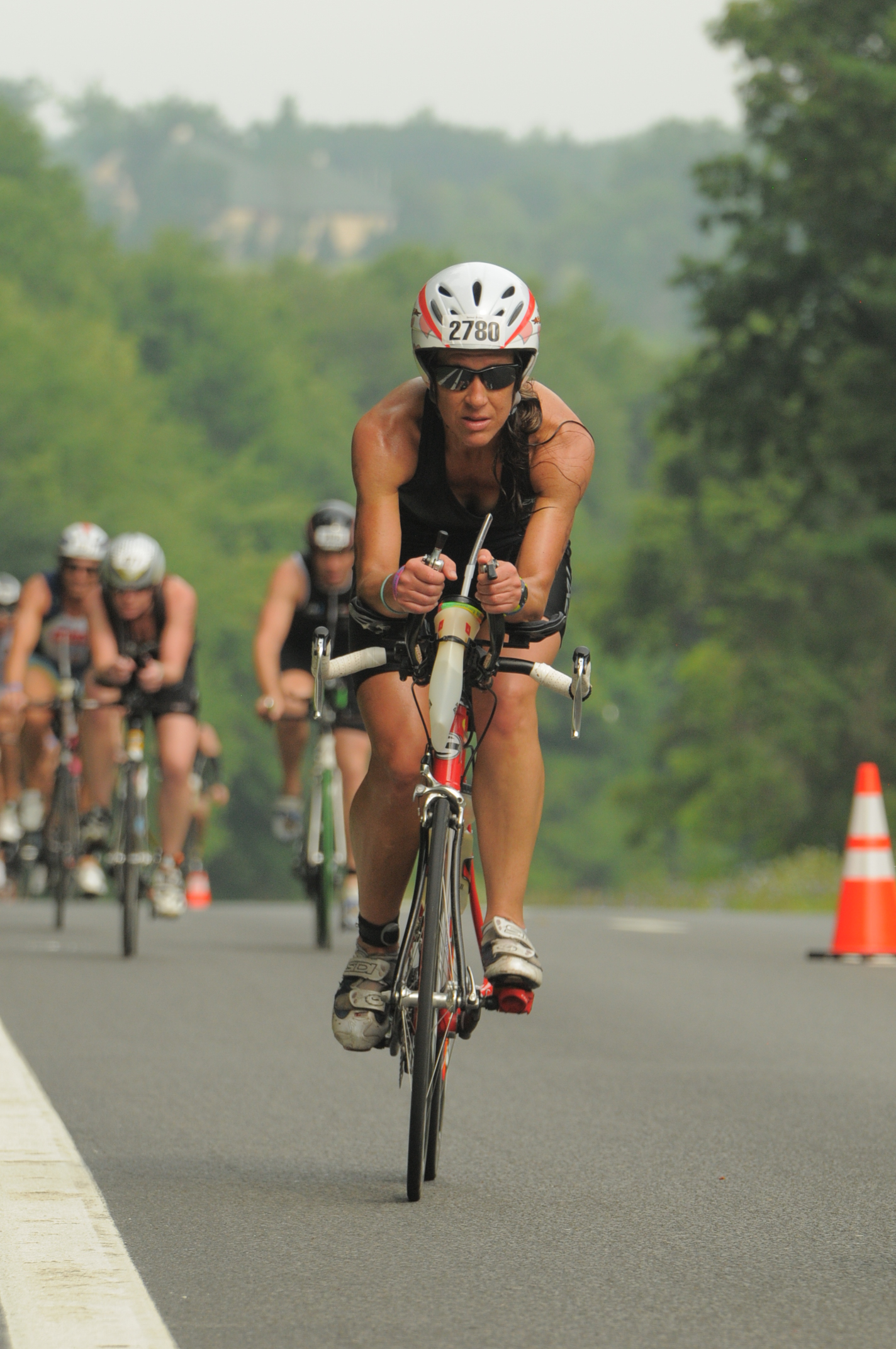 The Willpower of Ironman
The "big fish" I wanted was to compete in a long distance Ironman race–an endurance race that consists of a 2.4 mi swim, 112 mile bike, and a 26.2 mile marathon. Little did I know that my first one in 2004 would spur me on to do seven more!
In 2008, I was seized with the burning desire to qualify for the world championship Ironman in Kona, HI.  This is the Superbowl of Triathlons and every triahtletes dream!  For me, achieving such a major goal represented the biggest satisfaction and reward for all the time, commitment, sacrifice, and hard work that is needed to win and obtain that goal.
So that year, I became intensely focused and committed to the long training hours. A typical day included a 100-mile bike ride followed by a 5-10 mile run, and 30 minutes swim. To accomplish this, I needed to get up by 4:00 AM and eat very mindfully.
But this was the race when I learned a great lesson: my mindset was more important than the actual physical training. I began visualizing that I would qualify and every day looked at the Triathlon magazine in my car with the cover about Kona. I visualized how I would race: always moving, never walking. There was no doubt in my mindthat I would qualify. And I did.
It was challenging to say the least–torrential rain all day that left me sick with the flu for weeks, but it was the most exhilarating experience of my life. I knew if I could do that, I could do anything.
Since then, I have competed in 8 Ironman races (and the 9th will be Ironman Mont Tremblant, August 2013). The most memorable was just this past August, 2012—the US Ironman Championship NYC.  I trained in just five weeks and came in 4th place for my age group. It was the best race I ever had- with a personal record of 10:57.  The best part about this experience was being sponsored by "ShowerMan" here at the Shore, who was the best, most supportive sponsor I've ever had.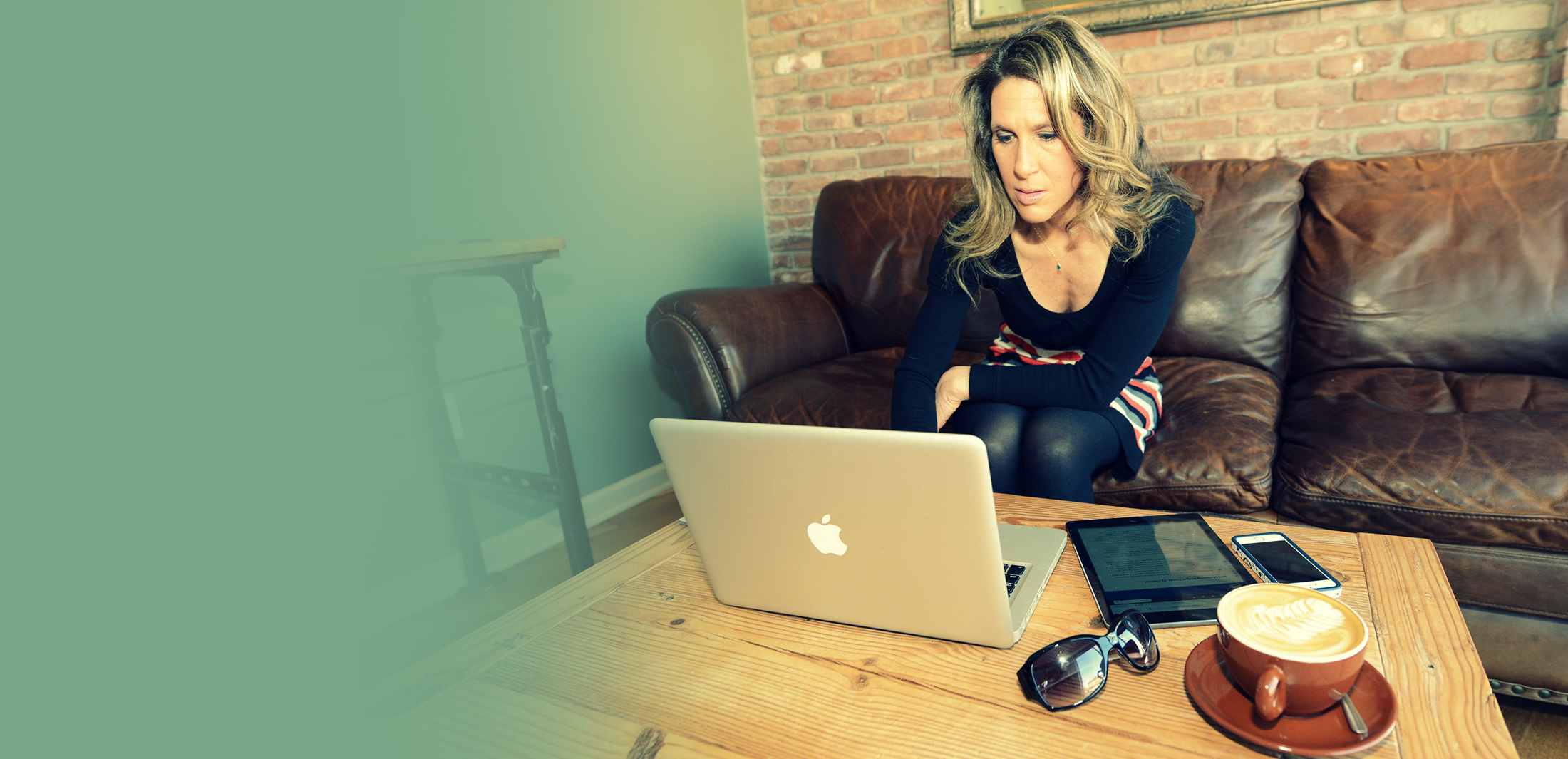 Here's what I have learned:
 Only an unwavering level of focus, commitment, hard work and sacrifice will bring you success.
 You are your own biggest ally and only you can make things happen—no one can or will do it for you. True belief in yourself is critical to success.
Every day, expect curve balls and adversity. They're not the problem. How quickly you resolve them, and your ability to keep moving under intense pressure and adrenaline, is what determines your success.
Having a positive mindset and ability to visualize desired outcomes is critical to your success—just as important as the physical effort!
There are no substitutes for doing the preparation and hard work. You will set yourself up for failure if you don't put forth the time and effort to practice your skills.
 If you want to achieve your goals, you must get "out of balance" until you reach your goal. Most people say you should be "in balance." Well, to reach a goal previously unmet, you can't be in balance, you must put forth more energy, time and effort, like a rocket, which puts forth the majority of its energy (fuel) at take-off. Once you're launched, you can return to balance. But before that, you must be "out of balance."
 It is critical to be excited about your goals. Your passion will guide you, keep you focused, motivated and give you the energy you need to succeed
You must be willing to take risks, that include losing everything around you, to fulfill your dream.
 Train with the best in your class and surround yourself with extremely positive and people who are unconditionally supportive of you and your goals.
How This Sets Me Apart As a Business Helping Businesses Like Yours
All of the principles that have guided me to major successes and consistently greater "personal best" breakthroughs in racing are present in everything I do to provide social media marketing for small businesses on the Jersey Shore.
Just as I went into every race determined to have the edge, I am determined that you have the edge.
I constantly stay on top of the latest changes in social media and digital technologies. At any given time, I am enrolled in at least four courses to improve my specialized knowledge in a particular area—whether it's about Facebook ads, YouTube, LinkedIn, Twitter, Pinterest, or Google Plus.
I also align myself with the best experts, coaches, and industry leaders in the social media space, so that I am always on the cutting edge.
As you see, I'm not a woman easily intimidated by a challenge—certainly not a business challenge!
My mission is to condition and train businesses to break free of every pre-conceived beliefs they have about what they can accomplish—and I bring my winning, competitive drive to everything I do for them.
Sincerely,
Laura DeMeo
Join me today and I'll share all my secrets with you.
 Join me today and get all my secrets in your inbox!