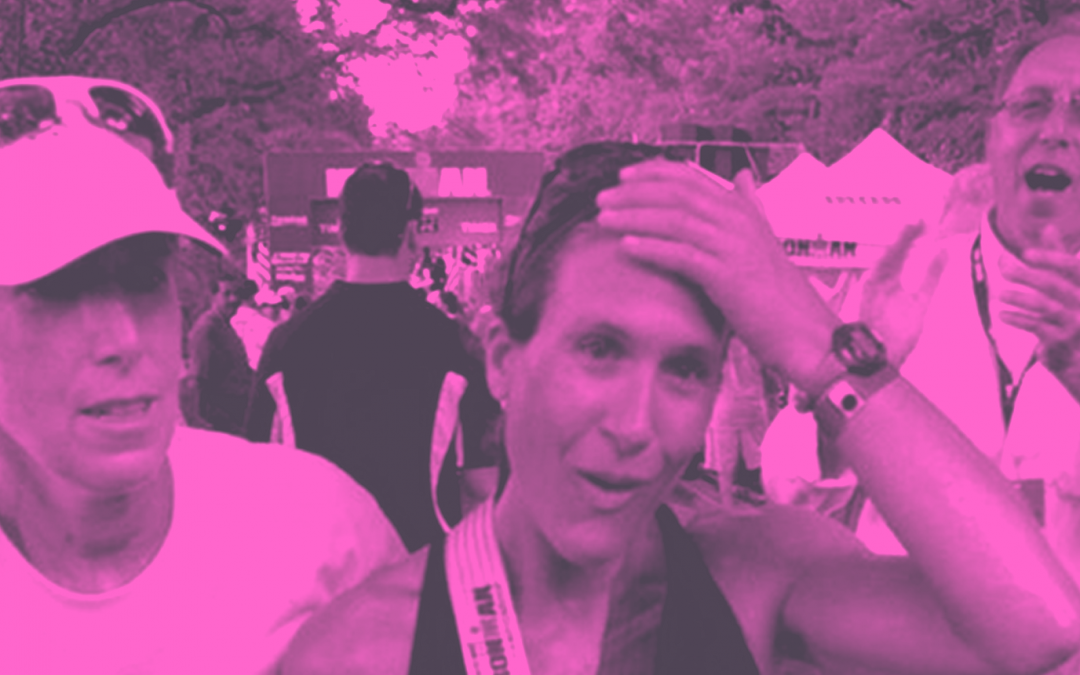 My recent collaboration with a local business proved conclusively that even a small business can achieve great success in sponsoring a cause related marketing campaign.
You don't have to be a Macy's or Merck, sponsors of the American Heart Association's Go Red for Women campaign to raise women's awareness of heart disease. No, you can be the next ShowerMan of New Jersey. This maker of custom shower enclosures helped to sponsor my recent entry into the inaugural Ironman New York US Championship triathlon which also benefited three local charities.
ShowerMan to the Rescue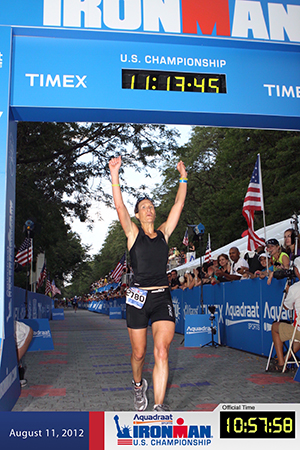 I wanted to participate in the Ironman Triathlon but the fees are very high. I decided to approach Mark Balaban who is not only a friend, but also the owner and craftsmen behind ShowerMan. He saw the value of the campaign for his business, but he is also an ardent supporter of local charities. So we formed a mutually beneficial partnership.
It so happens that ShowerMan's logo is an illustrated Superhero (use image in post) – and a Triathlon takes heroic effort. Just as an athlete requires discipline to compete at the highest level of sport, a company needs to make a commitment of resources: time, money and people.
But the campaign can pay huge dividends. The brand will go viral and penetrate other markets through traditional and social media, reaching potential new customers.
It turned out to be a win-win for everyone: ShowerMan received great publicity and increased business; three charities benefited from the proceeds of the campaign; and I got to participate in the triathlon where I'm happy to report that I finished fourth(?) in my age category.
How to Get Started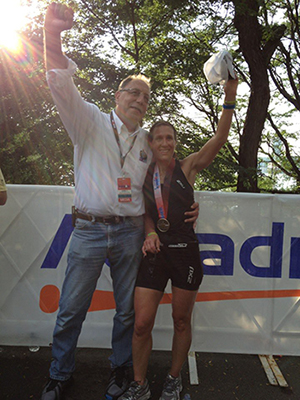 If your company is considering a cause related marketing campaign, these are the steps you should take:
Establish Goals
As the sponsoring company, what do you want to achieve from the campaign? Be as specific as possible: increase sales by xyz, burnish your brand, establish relationships with local charities and other businesses to fulfill your own personal commitment to a charity, etc.
The goals of the ShowerMan and Ironman Challenge were to race with purpose, promote ShowerMan, and raise funds for three charities: I Will Foundation, Kick Cancer Overboard, and Make a Wish Foundation.
Seek Local Support
Reach out to your customers, potential customers and local businesses to get on the bandwagon. Ask for donations and in-kind contributions such the promotional flyers donated by the local printer. Get the flyers and promotional materials displayed in stores, businesses, and other relevant places.
As the concept materialized for the Ironman Challenge, our friends and community of local businesses banded together to play integral role in helping to support the Challenge. They volunteered their time to help promote the cause, donated their products and services, helped to raise funds for our charities and gave through their moral support and energy.
We were fortunate to receive the support of the Freehold Network for Success networking group, consisting of more than 1,700 local businesses, which collaborate and help one another. The Northern Monmouth Chamber of Commerce also lent its support. Additionally, I'm a member of the Freehold LeTip group, an exclusive business referral organization, which provided significant contributions.  I couldn't ask for a more supportive group of professionals!
Most cities and towns have similar groups that you can tap into to support your campaign.
Invest in PR and Marketing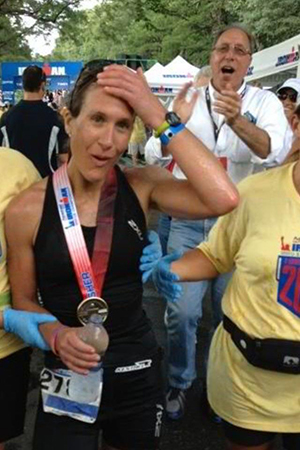 If your company has a marketing budget, then carve out funds for your campaign. Even if your budget is small, you can ask for volunteers to handle publicity. Possibly the charities who are beneficiaries of the campaign can request local media to run free advertising on their behalf.
And don't forget social media. It's free and you can populate social networks like Facebook and Twitter with news of your campaign and to ask for donations.
Below are examples of how the ShowerMan Ironman challenge was promoted:
Social Media/ Facebook: Social media played an enormous role in promoting the cause. Blue Star Media helped to create a Facebook landing page ShowerMan Challenge with details about the Ironman race, ShowerMan sponsorship, and direct links to donate to the three charities.
Outdoor Advertising:  The Challenge was featured on a giant 10 foot x 32-foot digital billboard… front and center on a main highway– thanks to Showerman and his speedy IT Crew!
Post Cards: Using the same branding as the Facebook landing page, the owner of Minuteman Press donated and printed a stack of 4 x 6 post cards that were distributed to stores and at networking events.
Radio:  The first interview with Ray Rossi on local station 101.5 featured several key people who helped with the promotions of the Ironman Challenge, including Mark Balaban, Bill Algokce of Bridge Financial Group, and Anthony Beshara, owner of Bella Vista Country Club.  In the second interview, Ray interviewed me and several other Ironman triathletes competing in the race.
Local newspaper: The Coastar wrote a wonderful feature story about my participation in the Triathlon and the ShowerMan Challenge.
It takes work to mount a cause-related marketing campaign. Everything worth doing takes a lot of work. But you can spread the work around by engaging members of your local community. They will be happy to participate when they know your campaign will be supporting local charities that benefit them and the community.
In closing, I'd like to share the secret that made this cause marketing event so massively successful—choosing the right sponsor! In my case, I was extremely fortunate to partner with Showerman.  Not even "a Nike sponsorship" could have compared to the unconditional support, enthusiasm, and energy that Showerman provided throughout the Ironman challenge, making all the difference.  Showerman and all our supporters encouraged me during the intense physical training, helped raise money, and even went to the NYC Ironman race – fighting through the crowds and security so they could be right there as I crossed the finish line!  
The best advice I can give before implementing the above strategies is to be passionate about your cause and to seek a sponsor where you mutually believe in one another.   For me, it was a privilege and honor to represent ShowerMan, a pure brand— that is known for "All That Is Good in the World"!