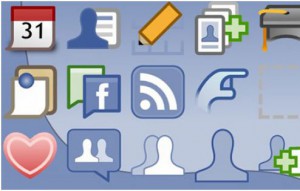 I have been asked this question a lot lately from business owners in my local community—"What is the difference between Facebook personal profile, groups, and fan pages?" It's a great question and very important that you understand the differences because they are not the same thing and therefore should be used for very different purposes.
One of the biggest mistakes that I see people making is that they are using personal account for business purposes.  Not only is it not best practices, but Facebook does not allow business promotions on personal accounts.  Recently, I noticed a friend of mine who manages a local retail store was using his own personal profile account to promote featured items and discounts being offered at his store.  He had all good intentions, but the right approach would have been to set up a business (fan) page for reasons that I will explain later.
I offered to help set up Facebook business page, but he said he had someone in his store taking care of that—and I thought GREAT!!   But, the next day I noticed something else.  Rather than getting an invite to join new fan page (business page) for that store, I got a friend request! Unfortunately, the person who set up the new "profile account" (not a business page)  for the retail store did not understand the key differences and advantages for having a designated business page for that store–  and unless this is done, there will be major missed business opportunities.
In this post, I will outline the key differences between personal profile, groups, and pages and the advantages for each and why it is essential to have a business page to grow your business, brand, or image.
Facebook Personal Profile:
Facebook personal profiles are meant to represent single individuals.  The reason why most people use their personal page is to connect and interact with friends and family.  However,   there are two schools of thought for using your personal account.  Some people use this account only for close circle of friends and family members while others will leverage Facebook to build a larger professional network and to develop new relationships outside of family and close friends.
Personally, I believe it is always better to grow your network so I am of the school of thought to use Facebook for both building personal and professional relationships.  However, personal profiles are not meant to promote your business—that should be reserved for your business page.    For example, my personal account and my updates are mainly about personal interests and hobbies and the content on my business page contains useful information relating to social media.
Differences with Facebook Personal Profile:
Personalized home page – the redesigned personal profile page creates a more social experience and makes it easier for people to see a snapshot you.   The new features display a summary of personal information, relationship, recently tagged photos,  and top interests showcased as images.
Closed network made up of reciprocal relationship- must mutually agree to be "friends"
Tight knit invitational community– personalized friend request or invite to become friends
More activity from friends News Feed than from Fan Page news feeds- everyone looks at their personal home page/ news feeds
Limit of 5,000 friends
Content is not indexed by Google/ search engines
Cannot be used for business purposes (no selling or promoting product/services)—this is against Facebook's terms of service
Only allowed 1 profile page
Facebook Business (Fan) Page
Unlike the personal profile page, Facebook pages are for businesses, organizations, and brands to share information publicly with people who choose to connect with them ("Like" their page).  Similar to profiles, pages can be enhanced with applications that engage with their audiences, and capture new audiences virally through friend recommendations, News Feeds, events, and more.
Over the past several months Facebook rolled out tools and enhanced social features that allowed web users to experience a personalized version of the internet.  Today more than a million websites have now integrated with the Facebook platform and it continues to grow at a rate of more than 10,000 websites per day.
Essentially Facebook has wrapped an entire social layer over the internet–thereby creating unprecedented marketing potential and business opportunities. But, for the purpose of this post, I will stick to outlining the main differences between profile, business page, and groups:
Differences with the Facebook Business Page:
Open network—anyone can join or "like" your fan page.
SEO (Search Engine Optimization) — indexed with search engines so can increase rankings
Unlimited number of people can like your page—(vs. 5,000 friends)
Ability to run hyper targeted Facebook Ad campaigns
Create custom Facebook "welcome" Page— make a memorable first impression for your brand/ business which helps to increase your fan base
Create sophisticated marketing promotions such as running sweepstakes, contests, or offering fans only special discounts, coupons, and other exclusive privileges using third party applications.  Two great fan page examples:  1-800-flowers and Mercedes-Benz
Can create unlimited number of business pages (to represent multiple industries or niches)
Can track metrics on fan pages and analyze Facebook Insights/ viewer data
Ability to do direct e-commerce and build a storefront.  Two Facebook page examples to check out: JCPenny and Threadless (T-shirt Company)
Build Email Opt-in list directly from page
Market Research—Consider providing fans with exclusive content only fans can see and ask for their feedback.  Use data to refine your product or service
Customer service: great example- AT&T
Facebook Groups
With all the recent changes and continuously evolving features, it's no surprise that Facebook has released a new version of Facebook groups.  In fact, the only main thing in common with the old version is virtually the name itself.
The new Facebook Groups allows members to selectively share information with a smaller subset of people with whom you interact on a more regular basis, such as co-workers, family, friends, or classmates – the new design makes it easier for users to connect with other members.
The main difference between groups and pages is that groups are optimized for small subsets of people while Facebook pages are better suited for larger audiences and public affiliations.  There are three group types:  open, closed or secret.  Groups are closed by default, but can be changed to group preference.  Groups that are designated as secret are not unsearchable in the search feature of Facebook
Differences with Groups (and new features)
Group Chat:   Allows members to participate in back and forth conversations real-time with the group at the same time
Docs: this is a shared notepad which allows members to collectively, write and edit notes with the group
Mailing list-style notifications:   Allows members of groups can keep up to date with email notifications about any posts in the group.   In my opinion, I think this is a great new time saving feature if you just want to send the group a quick update – such as an event invite for example.  I belong to two mastermind groups, one is secret and the other is closed.   So far, I find the new Facebook groups to be very useful and much easier to communicate and share information with other members.
Group Control: An important new feature is that the group is controlled by the entirety of its members.  However, one feature to be aware of with the new groups is that the creator can appoint people to automatically become members of the group without their prior permission.   I would recommend that you ask people first before assigning them to your group in case they are not interested in joining.
So you can see there are key differences among the Facebook profile, business page, and groups.  Each has its own purpose and benefits.  The way I look at it is this:  Use your personal account to connect with your friends and to build new relationships strategically with people in your niche and who are your target audience.  Discover mutual interests and commonalities to strengthen your connection.
Use your business page to engage with your fans,  share valuable content—offer important information, tips, useful articles, and anything relevant and  newsworthy for your target market.  Take advantage of the numerous tools to market your business and grow your fan base.
Use groups to communicate with a smaller subset of people. The new groups feature makes it much easier to connect and share information with other members.  For example, I'm a member of a social media mastermind group with other social media experts.  We use the groups to mastermind together; ask questions; share tips, ideas & latest news; and to help and support each other.
If you found this useful, please share with others who could also benefit.  If I missed anything or you have things to add, please share your comments below!
To your Success,
Laura DeMeo
Join me today and get all my secrets in your inbox!